Adobe Hear/See/Speak










Going live in 5,4,3,2,1.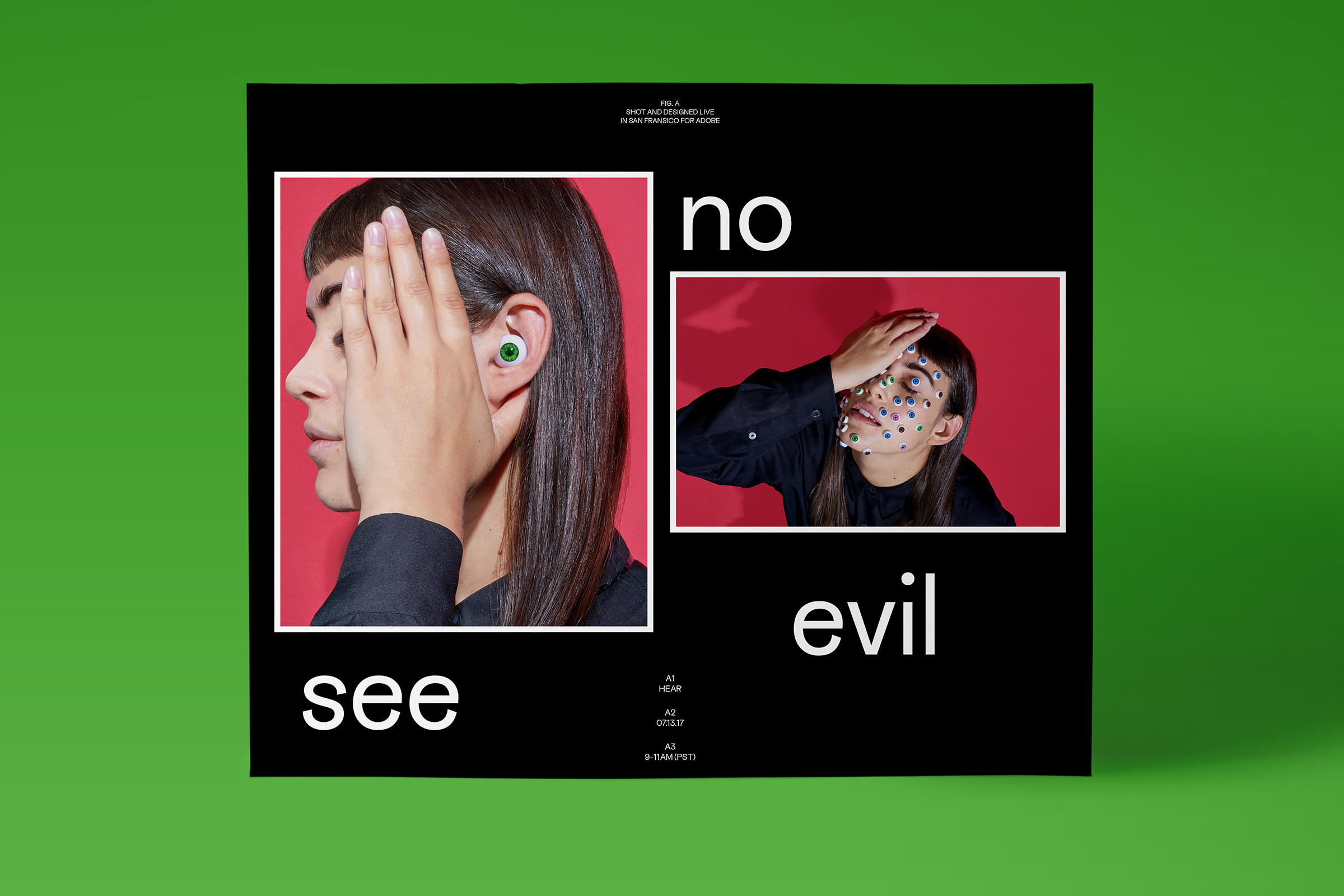 Adobe Hear/See/Speak





Photographic poster series created during a Live Stream with Adobe in July 2017 following the theme of "Hear No Evil, See No Evil, Speak No Evil." We spent three days at Adobe's office in San Francisco shooting our series. You can view the process here.

All made with my creative and life partner

Leta Sobierajsk

.
Client: Adobe
Year: 2017
Scope: Photography, Art Direction, Prop styling, Set Design, Fabrication, Production